Here is the second game in the Galaga deal. It is a cool game, I played the crap out of it a local drug store when I was a kid (K&B on Kabel Dr.) and got kicked out many many times. The game could use a paint job and some side art, but its not that important. I put in a cap kit and it helped the brightness and sharpness a bit but not too much. The game is just kinda tired. I finally did the audio cap kit and it did a great job of making the sound come out loud and clear. I never realized how much bass the game made.!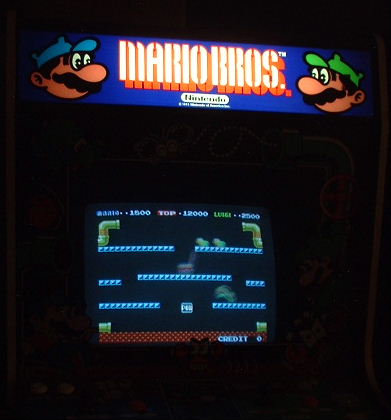 The picture kinda came out dark, but the screen really inst bright anyways, though its nowhere near that dim. I finally added a marquee light and did the audio cap kit. Big big difference.

Here he is, a W-I-D-E body version, much better for two players than a converted Popeye. Notice the new T-moulding on the right side, make a world of difference!