Well I was told about this game by Bob Roberts, the game guru that is fortunately local to me. Another thne starting collector was looking to sell two Galagas and Mario Bros. as a package deal. I thought about it and talked wife wifey poo a bit and she loves Galaga, so the reason rule came into effect again! The games where in kinda rough shape, but I was able to take two rough Galagas and make one great one. I repainted the cabinet, placed a NOS control panel overlay, NOS marquee, New Green T-moulding and I had to replace the power supply and repair the game pcbs. It ended up costing me much more, but I still couldnt of gotten a game this good for less than $800. Not to mention that I got another game in the deal! This game is My wife's and Wade's favorite game. Wade holds the high score on it still. Everybody loves the game really, its the most recognizeable and its the easiest to play for the kiddies that come by occasionaly. This is another keeper, but atleast if I need cash quick for a down payment on a car, I know what to sell! :-)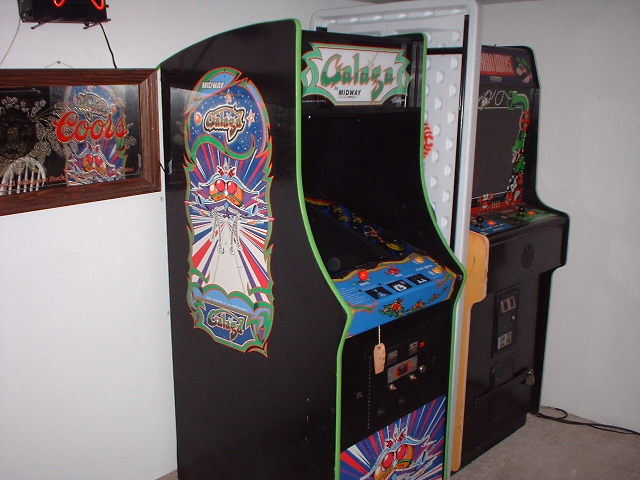 Here is another pic showing off how good the green Galaxian T-Moulding looks on Galaga. It should of been standard equipment.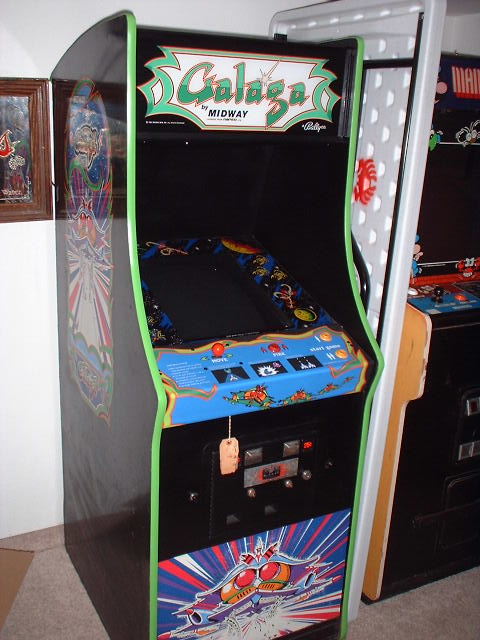 Here is a shot of the finished product. Im very proud of how this game came out. My trophy game.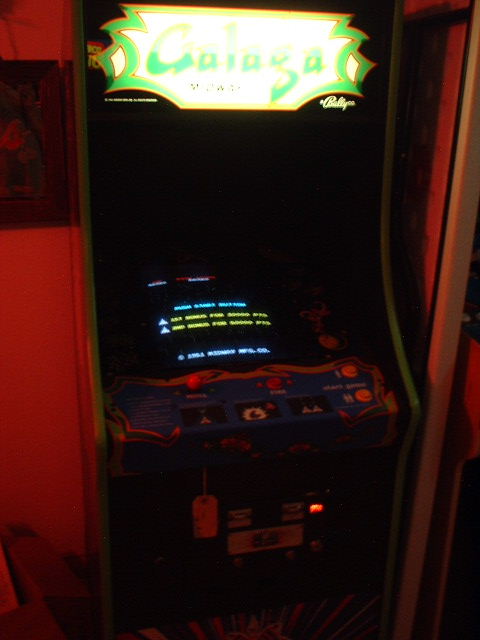 Here is that sharp looking Galaga in the game room under the neon lights, cool!