If I can manage to get off my fat butt and pick up Sinistar, that would be new news....but I havent :-)
I should be shortly though, im getting a new job in 3 weeks and I will be supplied with a co. pick up, so I will have the means to transport safely besides laying them down inside one of my Jeeps.
The baby is doing great, getting in her groove , so to speak. The arcade has been abandonded since she was born. So what still works is anyones guess.
Isabella @ 3 months old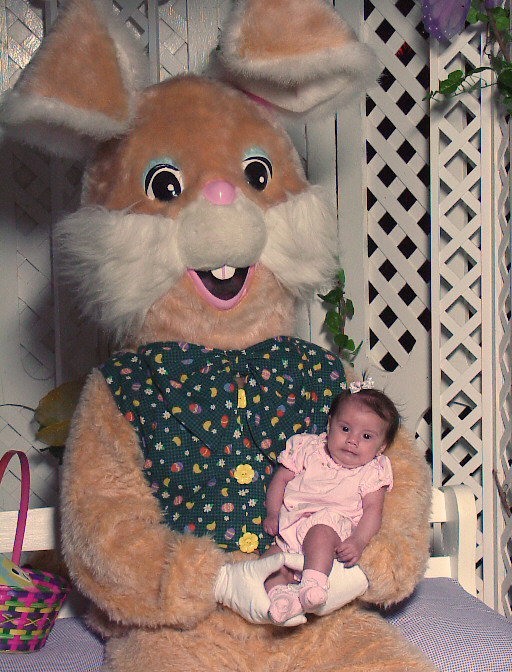 her 1st Easter Bunny picture
3 months old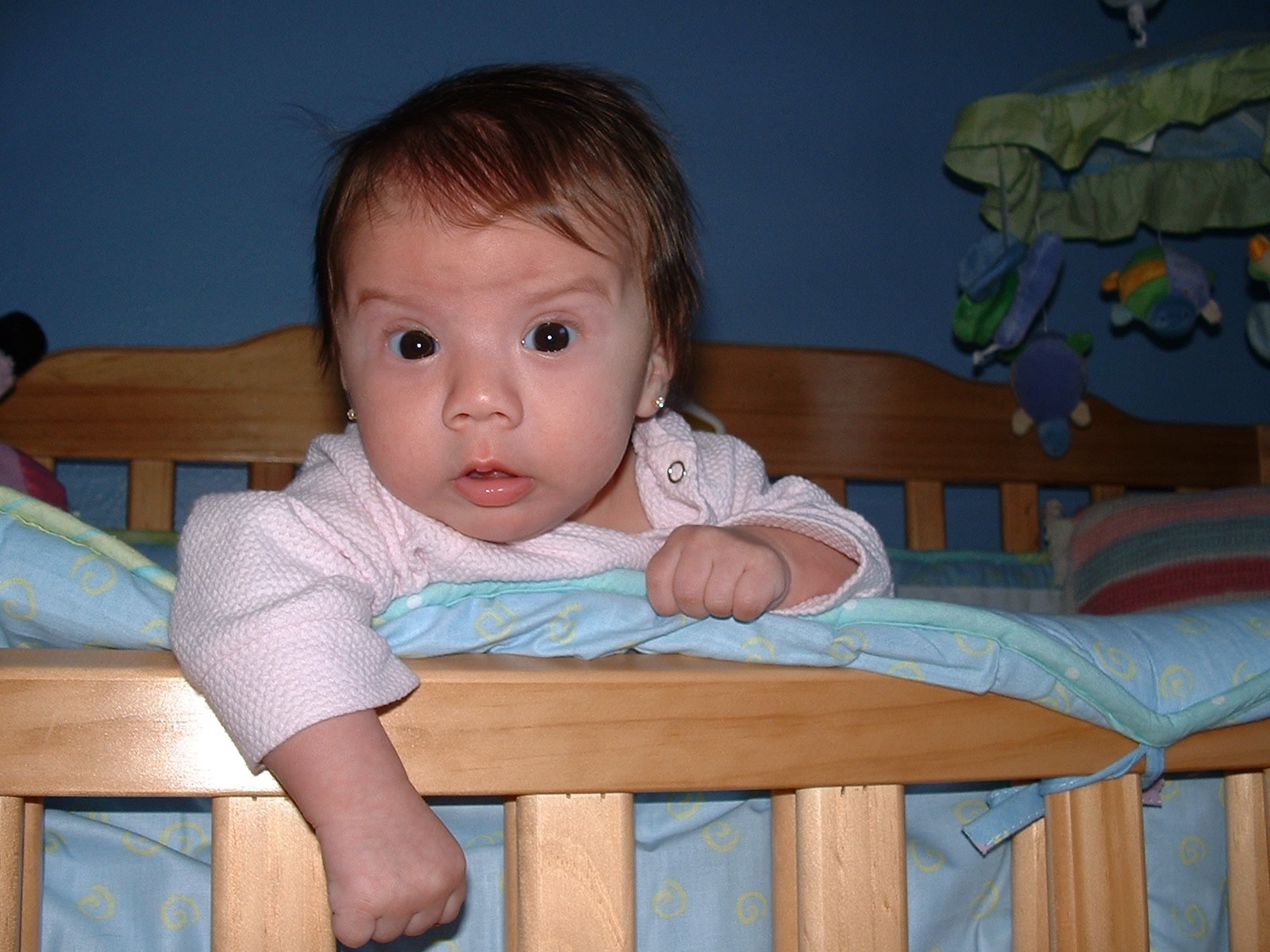 Isabella hanging out in da crib
1st bathing suit!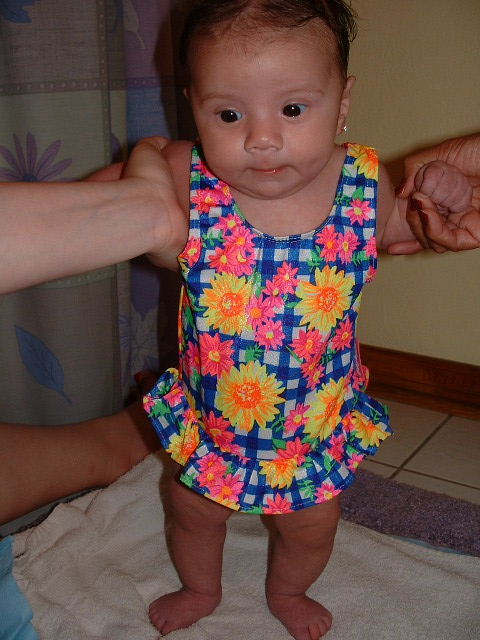 check out that tan...wonder where she gets it from??
A little bit of background on my hobby...
Going back to the 70s......
my video game habit started here in a Woolco
I grew up in the 70's - 80's and thats how I got my love for classic arcade games. My first exposure to the games was at a local theater that was long torn down(Oakwood Cinema) There they had a few grown up games, I called them that because I didnt understand them being a little kid. I remeber two games from then, one was Lunar Lander and Gun Fight. I could understand Gunfight, but there was always a long line of tall skinny hippy guys waiting to play.

I was able to play Asteroids at a family smorgasbord where there was no teenagers waiting to play. I was really hooked then. A few years later I got a Mongoose for Christmas and it was on then! There was a great arcade close to my apartment in New Orleans called Funland. It had alot of classics that I loved, Night Driver, Stunt Cycle, Astro Blaster, Gorf, Tron, all the heavy hitters. There was loud blarring 80's music in the background and smoking,drinking and eating was still allowed in the arcades. All I did was mostly eat nachos in a empty Star Fire sit down during lunch and went on to play some mo!.

I lost all intrest in games around 1985, thats when girls and beer and other things that corrupt the mind became more important. It wasnt until the Playstation came out that I got reinvolved in games again, but not arcade games. All they have now is fighting, gold, sports, trivia or driving games. I actually like the driving games, that is definitely a genre that has really improved since Night Driver. But the rest, you can keep. Only the old classics really intrest me, but im willing to bend. :-) The games that came out when I was not intrested in them are the ones I like too, like Superman, Arkanoid, Cyberball and such.

Well now I finally was able to afford and house my dream games and I want to share that with other collectors or others that the hobby sparks a intrest in.

Hope ya enjoy it!

Eddie

A little bit about me.....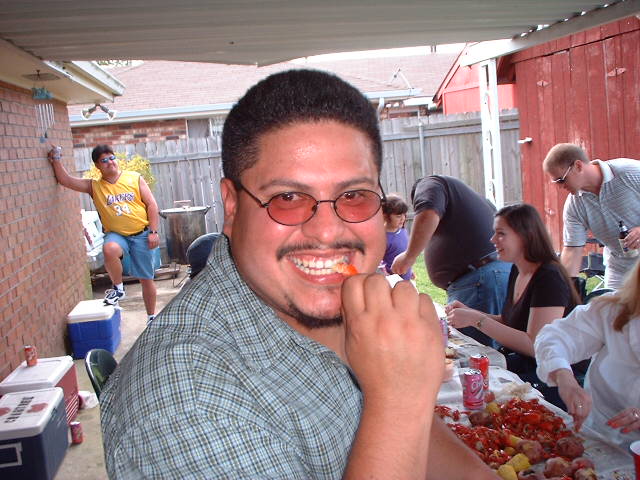 My name is Eddie. Im now 32 years old, whew!

Im presently a marine surveyor and I am married for 3 years to my longtime love of over 9 years.
I also love music and play bass guitar and I love to drive my 97 Jeep Cherokee Sport and my 98 Jeep Grand Cherokee Laredo.
I like Jeep if you havent figured that out :-)
I love gadgets and gizmos and love to spend money, eat fast food, drink beer and act like a 15 year old, well atleast think like one!

IM a regular nerd. I also hold a No code Technicians class HAM license since 1993.